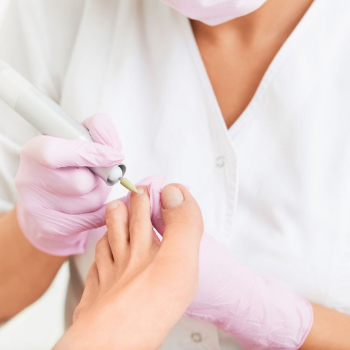 New offering: Foot Care!

Professional foot care includes:
Treatment proposal (advice on foot problems)
Treatment of the skin and nails
Treatment of pressure points, hard skin and other areas of the foot
Foot massages and foot reflexology massages
Painting the nails (if desired) in various colors
At the end of a treatment you can enjoy a soothing foot massage, this improves blood circulation and promotes mobility of the foot.
Foot care as we offer it should not be confused with "podiatry". This deals with the medical treatment of foot complaints.
I guarantee you high quality and correct treatment. We have modern equipment and flawless treatment materials that meet the highest hygiene standards.
Let our competence convince you, for the benefit of your feet!
Feet are truly a miracle of nature. They carry the weight of the person and they enable him to walk upright. The feet do their job almost non-stop, and yet they are often neglected and receive little attention and care!
Only when pressure sores or other issues become apparent do we remember our feet and seek help against the complaints.
Don't let it get to the point that your feet hurt. Professional, well-executed foot care can prevent many ailments. Treat yourself to regular foot care (pedicure), beautifully cared-for feet are also a "must" for women and men.
Professional foot care not only affects foot health and beauty, but also the entire musculoskeletal system!