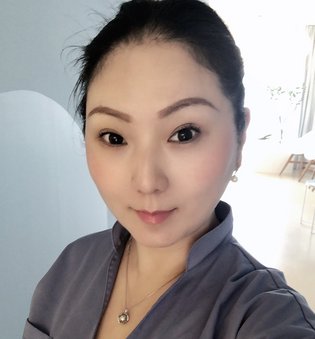 Yan Chen
Ms. Chen has lived in Switzerland for 20 years
Languages: German, English, Chinese
Training at the Swiss Prävensana Academy, various advanced training courses
I recommend a professional, targeted treatment that is precisely tailored to your complaints and needs.
With specific movements, tensions are released, the metabolism stimulated and the blood circulation promoted. This is balm for the soul! The classic indications for medical massage include muscle tension or hardening, e.g. B. the spinal column syndromes or post-traumatic changes.
Patients who regularly receive medical massages observe the following results:
The mobility of the spine improves and tension in the deep muscle layers is released. The lymphatic system and the flow of energy are stimulated. The subjective feeling of pain is significantly reduced.
This includes, among other things:
Relief from acute and chronic pain
Release of tension
Improvement of the venous blood flow
Improve arterial blood flow
Improvement of muscle elasticity and regeneration
Activation of the self-healing powers